Overview
The Achilles tendon, which connects the calf muscles to the heel bone, can withstand significant pressure from physical activities. Achilles tendinitis is estimated to account for approximately 11 percent of all running injuries, as the Achilles tendon provides the momentum to push off to walk or run. Achilles tendinitis, also called Achilles tendinopathy, results from overuse, injury or disease of the Achilles tendon, which causes the area to become inflamed. There are two types of Achilles tendinitis: Non-insertional Achilles Tendinitis - Fibers that are located in the middle portion of the tendon began to develop small tears that cause swelling and thickening. This type of tendinitis is usually found in younger people who are very active. Insertional Achilles Tendinitis - Develops where the tendon attaches to the heel bone in the lower part of the heel. Extra bone growth also called bone spurs form because of this tendinitis and can affect patients at any time, even if they are not active.
Causes
Achilles tendinitis is usually caused by straining the Achilles tendon through intense activity or a sudden increase in exercise. Individuals who play basketball often develop Achilles tendinitis as a result of pivoting, jumping, and running. These repetitive movements put pressure on the tendon and can gradually wear it down over time. Increasing the intensity of your workouts may also lead to the development of Achilles tendinitis. This is commonly seen in long distance runners who do quite a bit of uphill running. Similarly, if you start exercising more frequently you may also develop the condition due to overuse of the tendon. Not stretching properly before exercise can also make the tendon more prone to injury. Achilles tendinitis is also common in individuals whose feet have a flattened arch, as this places more stress on the tendon. The condition can also be triggered by arthritis, as joint pain can cause one to compensate by putting more pressure on the Achilles tendon.
Symptoms
Pain anywhere along the tendon, but most often on or close to the heel. Swelling of the skin over the tendon, associated with warmth, redness and tenderness. Pain on rising up on the toes and pain with pushing off on the toes. If you are unable to stand on your toes you may have ruptured the tendon. This requires urgent medical attention. A painful heel for the first few minutes of walking after waking up in the morning. Stiffness of the ankle, which often improves with mild activity.
Diagnosis
If you think you might have Achilles tendonitis, check in with your doctor before it gets any worse. Your doc will ask about the activities you've been doing and will examine your leg, foot, ankle, and knee for range of motion. If your pain is more severe, the doctor may also make sure you haven't ruptured (torn) your Achilles tendon. To check this, the doc might have you lie
face down
and bend your knee while he or she presses on your calf muscles to see if your foot flexes. Any flexing of the foot means the tendon is at least partly intact. It's possible that the doctor might also order an
X-ray
or
MRI
scan of your foot and leg to check for fractures, partial tears of the tendon, or signs of a condition that might get worse. Foot and ankle pain also might be a sign of other overuse injuries that can cause foot and heel pain, like plantar fasciitis and Sever's disease. If you also have any problems like these, they also need to be treated.
Nonsurgical Treatment
Supportive shoes and orthotics. Pain from insertional Achilles tendinitis is often helped by certain shoes, as well as orthotic devices. For example, shoes that are softer at the back of the heel can reduce irritation of the tendon. In addition, heel lifts can take some strain off the tendon. Heel lifts are also very helpful for patients with insertional tendinitis because they can move the heel away from the back of the shoe, where rubbing can occur. They also take some strain off the tendon. Like a heel lift, a
silicone
Achilles sleeve can reduce irritation from the back of a shoe. If your pain is severe, your doctor may recommend a walking boot for a short time. This gives the tendon a chance to rest before any therapy is begun. Extended use of a boot is discouraged, though, because it can weaken your calf muscle. Extracorporeal
shockwave
therapy (ESWT). During this procedure, high-energy
shockwave
impulses stimulate the healing process in damaged tendon tissue. ESWT has not shown consistent results and, therefore, is not commonly performed. ESWT is noninvasive-it does not require a surgical incision. Because of the minimal risk involved, ESWT is sometimes tried before surgery is considered.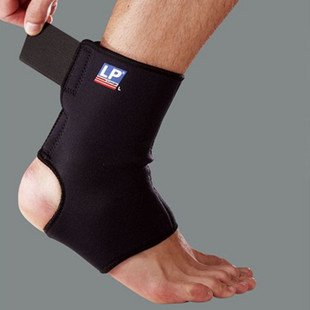 Surgical Treatment
Surgical treatment for tendons that fail to respond to conservative treatment can involve several procedures, all of which are designed to irritate the tendon and initiate a chemically mediated healing response. These procedures range from more simple procedures such as percutaneous tenotomy61 to open procedures and removal of tendon pathology. Percutaneous tenotomy resulted in 75% of patients reporting good or excellent results after 18 months. Open surgery for Achilles tendinopathy has shown that the outcomes are better for those tendons without a focal lesion compared with those with a focal area of tendinopathy.62 At 7 months after surgery, 67% had returned to physical activity, 88% from the no-lesion group and 50% from the group with a focal lesion.
Prevention
To prevent Achilles tendonitis or tendonosis from recurring after surgical or non-surgical treatment, the foot and ankle surgeon may recommend strengthening and stretching of the calf muscles through daily exercises. Wearing proper shoes for the foot type and activity is also important in preventing recurrence of the condition.